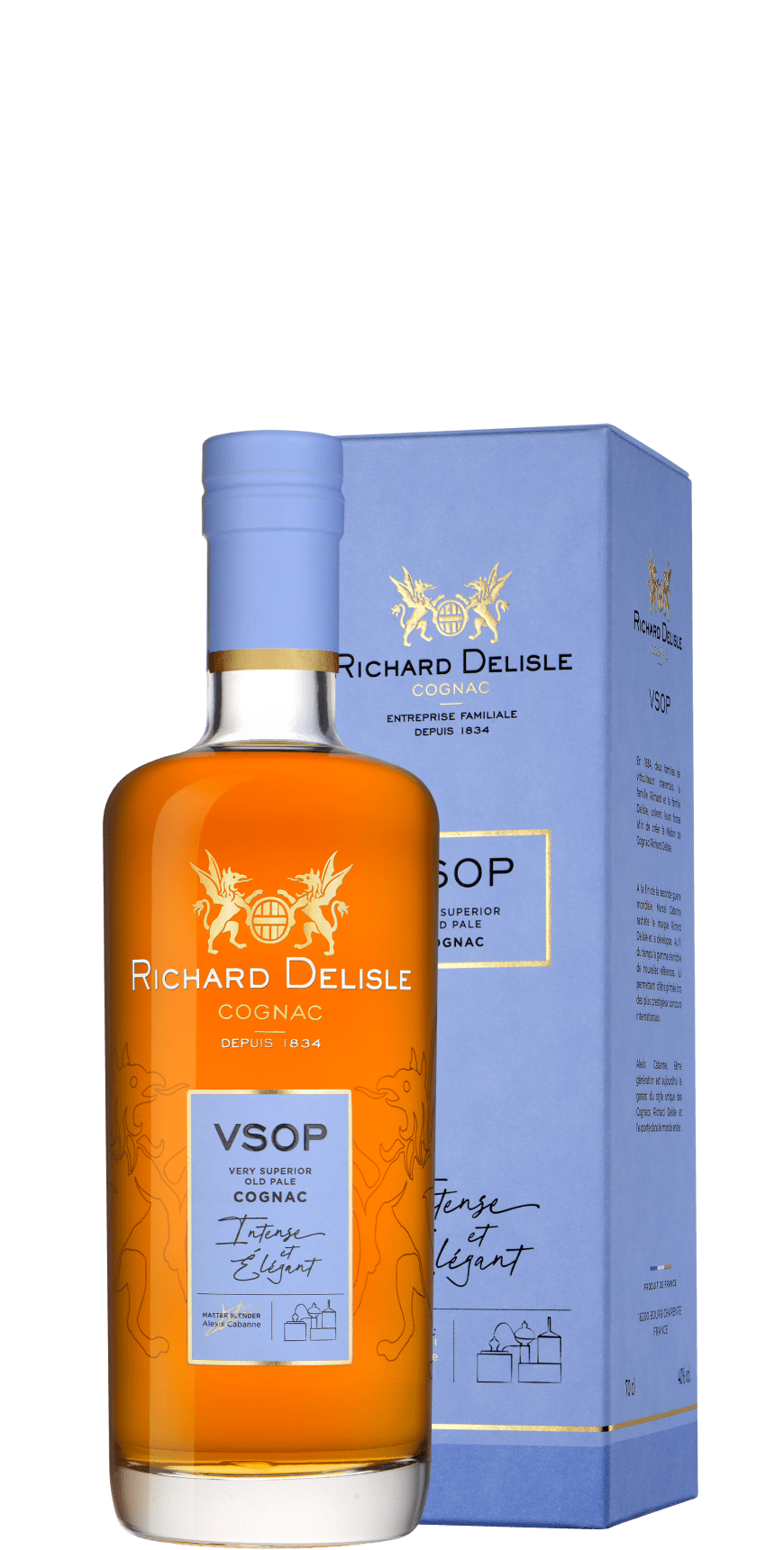 COGNAC VSOP
Description :
A Cognac exceptionally round and smooth in the mouth. Strong fruity and woody notes.
Bouquet :
Well balanced with floral notes: apricot, vanilla, linden, almonds and orange zest. It's refined and elegant.
Appearance :
A golden and coppery color.
Palate :
Gourmet, slightly acidic.
Suggestion :
Enjoy drinking neat or with mineral water.