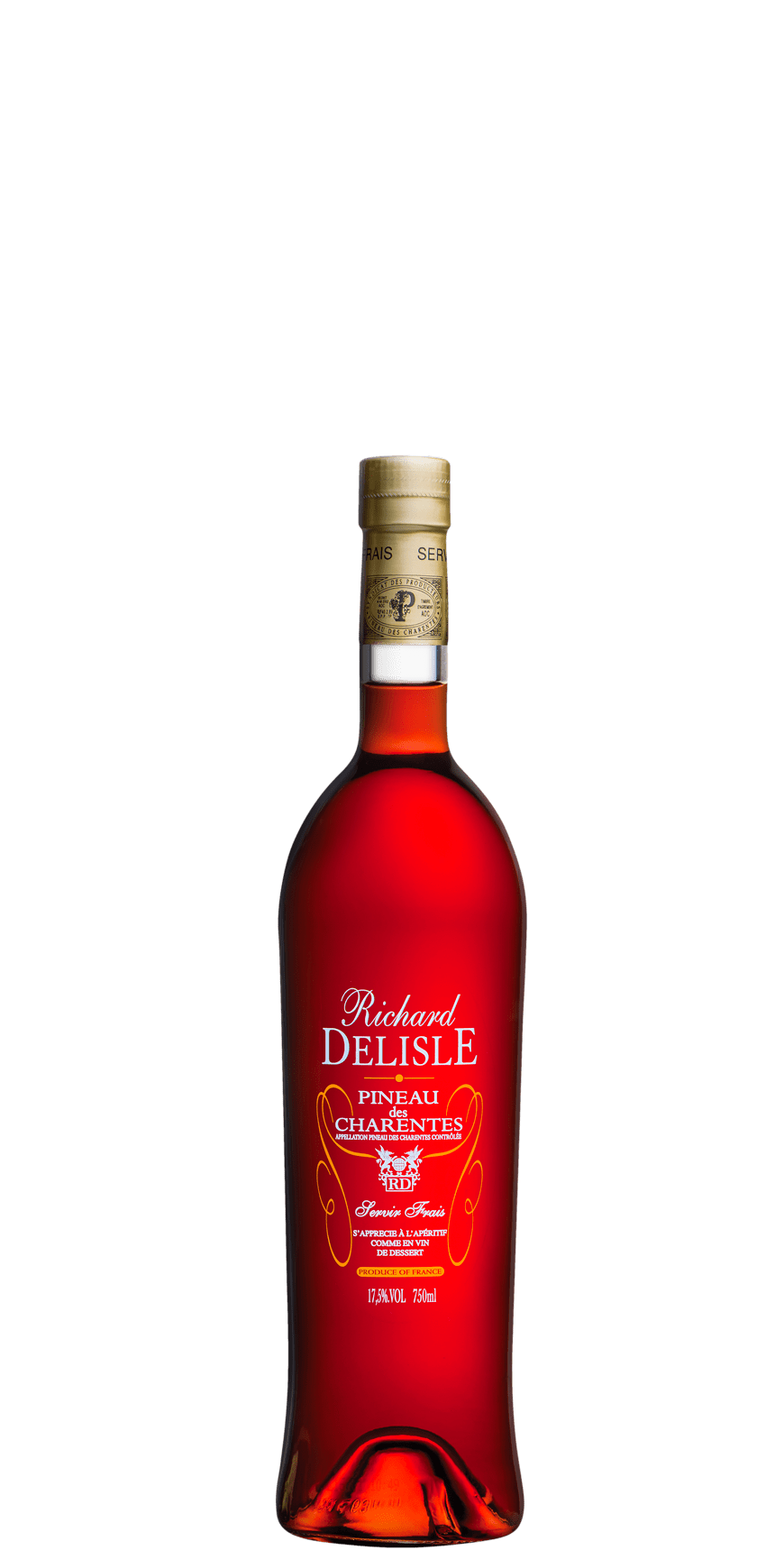 PINEAU DES CHARENTES ROSE
Description :
Pineau des Charentes Richard Delisle Rosé is produced from two grape varieties, Merlot and Cabernet.
Bouquet :
Notes of freshly picked black fruits, such as blackcurrant, blackberry or Morello cherry, enhanced by notes of spices, licorice, cinnamon and vanilla.
Appearance :
Beautiful garnet color.
Suggestion :
Well-chilled before drinking.
In gastronomy, can be served with game meats, or with strong cheese such as goat cheese or sheep's cheese.
For dessert, enjoy with melon, red fruit salad or a damon plum tarte.